As locals, we take advantage of what's in our city. The Hirshhorn Museum and Sculpture Garden is one that has been taken for granted. Determined to keep my creative mind challenged, I decided to visit the museum last week. What one might not consider art, is to another.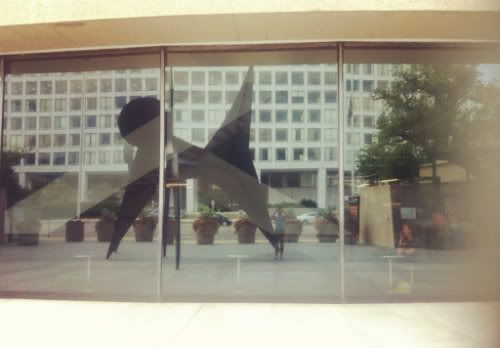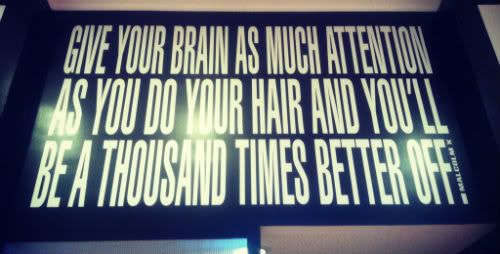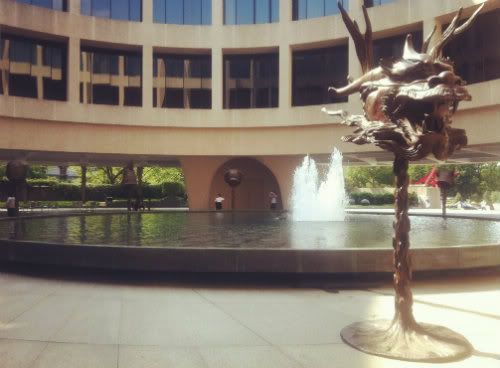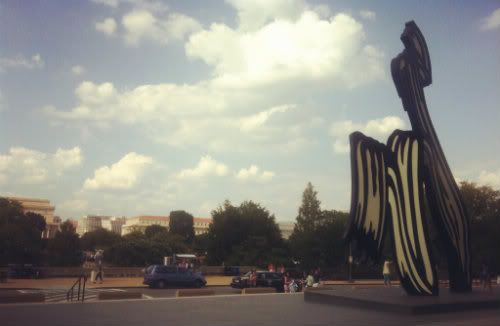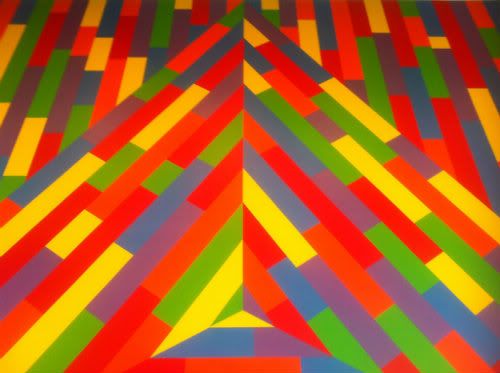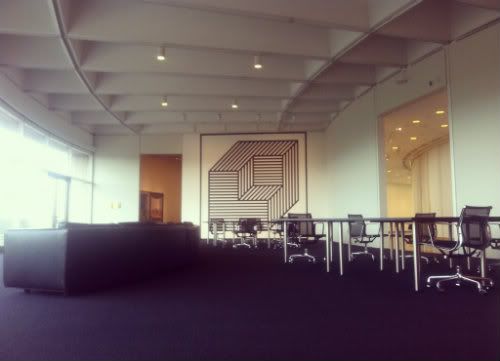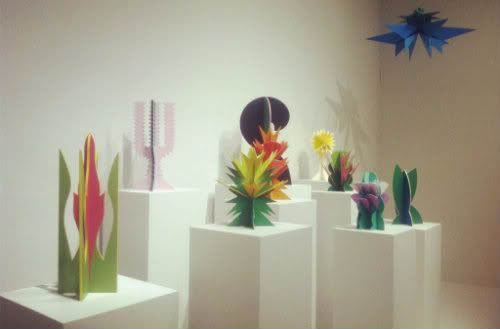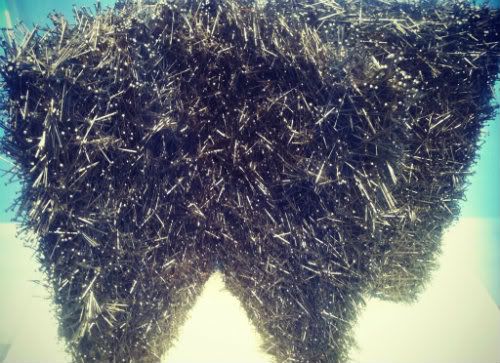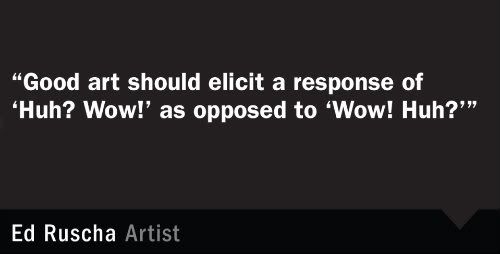 Styled a shoot on August 15th with amazing local photographer, Randolph Garrett, and model Alphonso Moore. Haven't done this in a couple years, so I was a nervous wreck. As tough as my exterior presents itself, I'm equally sensitive to criticism of my artistic vision. Started relaxing towards the end, and couldn't stop smiling. Anxious to see the final product.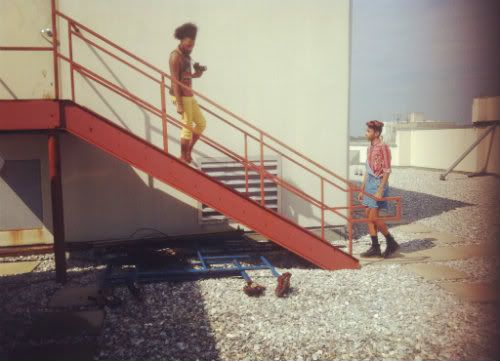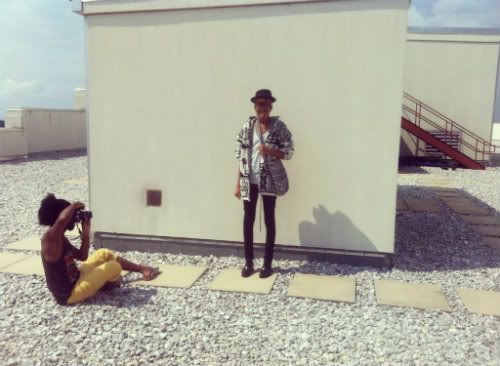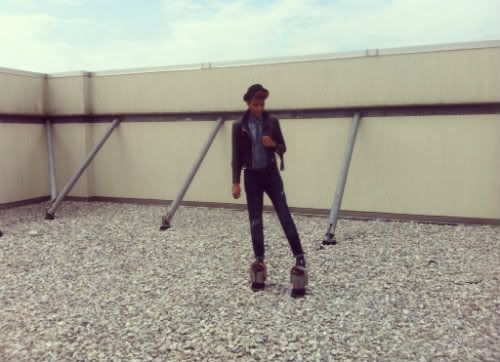 Found these overalls at the thrift on monday. I tried to sneak into the bathroom to try them on, but was stopped by an employee. Finally wrapping a towel around myself on the sales floor and creating my own "fitting room," I was able to see what they looked like. They're a bit oversized so they fit like a kilt almost, I'm diggin' it.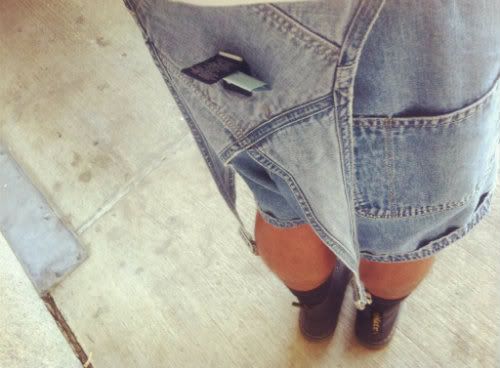 cap OBEY
t-shirt Katie Eary for TopMan
overall Gap (thrift)
boot Dr. Martens
This past weekend I went to Rehoboth Beach, Delaware. Used to visit the family, gay "friendly" beach, every Summer with my mother and siblings. The last time I had been was about 10 plus years. Felt great to spend leisure time with the ones I love. Including the new addition of my youngest brother and two year old niece. Sunbathing, body surfing, thermos of alcohol, and the "legendary taste" of Grotto Pizza and Thrashers Boardwalk Fries.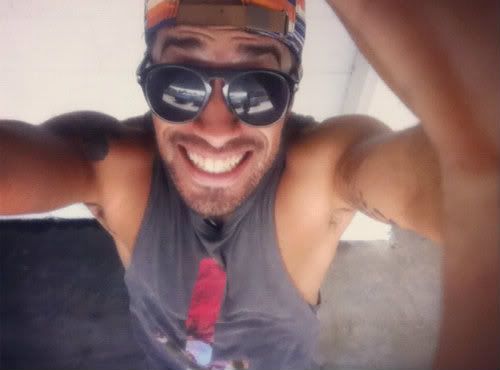 Went hiking in Great Falls with one of my best friends today, was the first time I had ever done so. Even though I was complaining a lot, as I was told, I did enjoy the beautiful scenery.  We later treated ourselves to burgers and fries at Black & Orange, on Connecticut Ave in NW.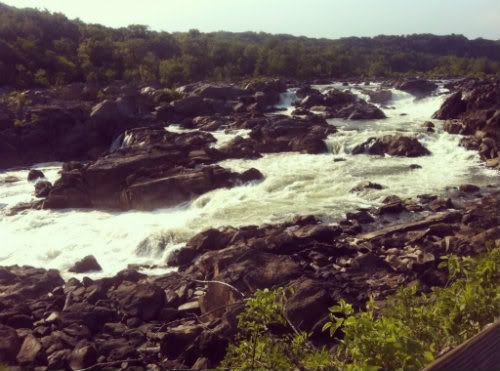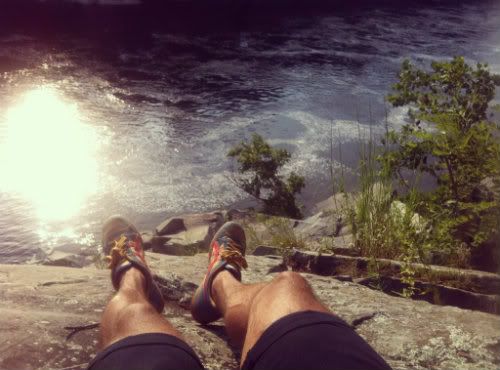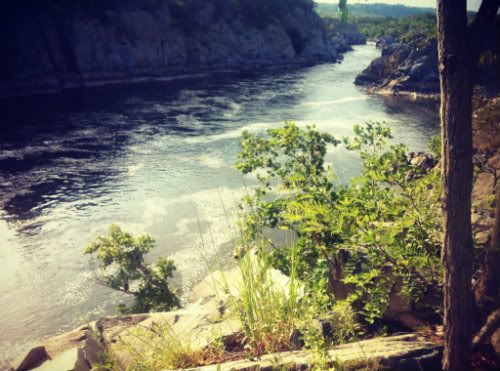 Nothing like a sweater that you pull out the closet that hasn't been worn for years. Definitely more exciting when it fits better than previously :) I got this bow-tie yesterday. Yeah I'm pressed. The small things excite me.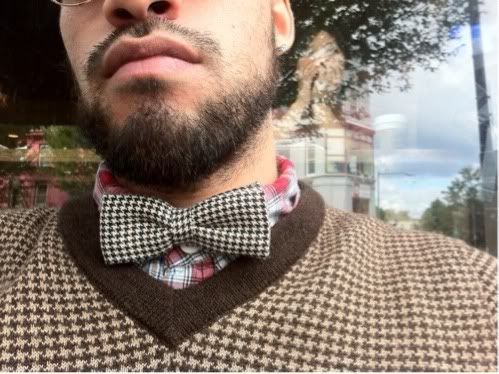 houndstooth sweater Gap
plaid woven H&M
denim Levi's
oxford thrift
bow-tie H&M
sunglass H&M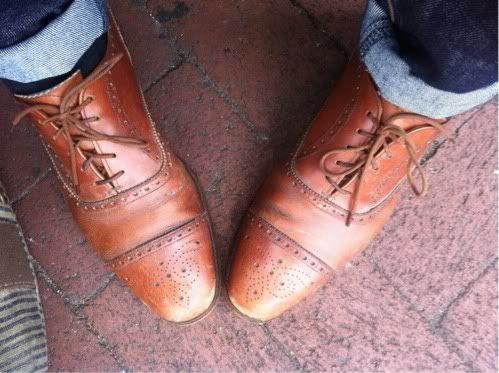 Felt like a brand new man. This was a day for quite a few firsts. Hadn't felt inspired to wear my berry washed denim all Spring or Summer, but for some reason I did, during the last couple days of August. The color spoke highly of how my feet were feeling. Determined to break in a pair of flats, that are a size and a half too small, my feet were swollen by the end of my errands. Found these shoes along with the awesome polarized shades from the thrift.
denim jacket vintage Levi's
knitted top H&M
denim Zara
shoe Barclay (thrift)
duffle Gap
shade thrift
belt thrift
oversized flannel thrift
v-neck Armani Exchange
denim Levi's
american flag cap Urban Outfitters
copper choker thrift
eagle necklace Forever 21